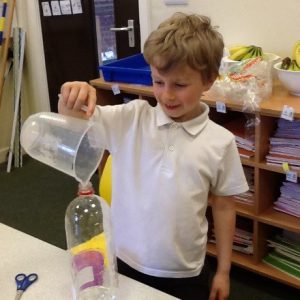 Mathematics
At Reid Street Primary our intent is to provide a broad and rich curriculum which encourages high, academic ambition in Mathematics. This helps our children to develop and embed a strong understanding of mathematics so that they can apply their knowledge and skills in the wider world.
We aim to foster a fascination for mathematics by building onto the foundation skills introduced in EYFS. We follow a clearly, structured progression of skills and knowledge drawn from the content of the National Curriculum. At Reid Street Primary, we enable each child to develop a sound understanding of the basics which allows them to implement, consolidate and extend their core subject knowledge. Mathematics equips children with a uniquely powerful set of tools to understand and change the world. These tools include logical reasoning, problem solving skills and the ability to think in abstract ways.
Mathematics is a creative discipline which stimulates independent thinking and generates resilience – a precondition of success across the Mathematics curriculum at Reid Street.
Mathematics is important in everyday life, transcends cultural boundaries and its importance is universally recognised.