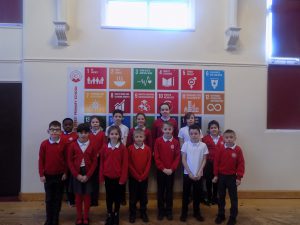 Congratulations to each member of our Pupil Voice for winning the vote in their class.
Every year, as one part of our school focus on the British Value of democracy, we hold elections in school for our Pupil Voice representatives. Individual pupils put themselves forward for this highly regarded role and, through presentations and speeches, convince their class mates to vote for them. Throughout the year, Pupil Voice meets regularly to discuss ways to enhance the lives of the pupils of Reid Street and their families. They bring with them to meetings the suggestions and ideas of their peers and engage in a range of debates, discussions and planning sessions.
Look out for the events and activities Pupil Voice are currently involved in.