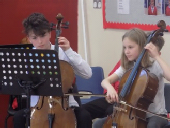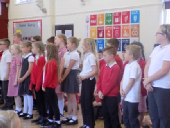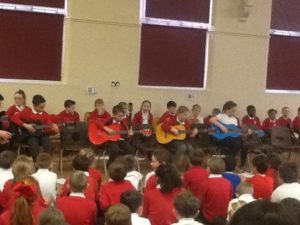 Music at Reid Street
As part of our broad and balanced curriculum at Reid Street, we aim to embed a rich and enjoyable music curriculum that engages every single child. We value the benefits music brings to our students and recognise how vital music is to children's development.
Music has been proven to help develop language and literacy skills, strengthen fine motor skills and help further mathematical understanding.
At Reid Street, we provide core subject knowledge in a variety of forms including through singing, playing, composing, dancing and appraising different styles and genres of music. This enables children to build, consolidate and extend their knowledge and understanding of music throughout their time with us.