Our Victorian Christmas celebrations have been a wonderful way to celebrate the end of a very busy term.
We have learnt all about how the Victorians started many of the Christmas traditions we still follow today – although some of them have changed a bit over time, such as using electrical or battery powered lights on our trees instead of real candles.
We enjoyed making our own peg dolls from wooden pegs and scraps of fabric, felt and wool. Victorian girls and boys will have asked Father Christmas for very different toys to what the children in Year 1 might have asked for this year – peg dolls, spinning tops and jack in the box were all very popular gifts back then, and children would be very happy to receive an orange in their stocking!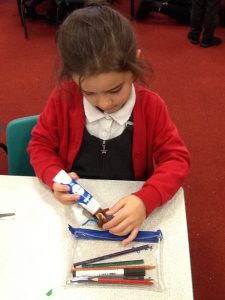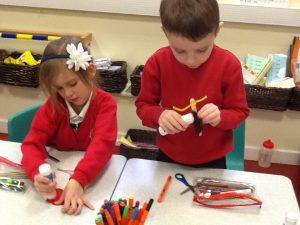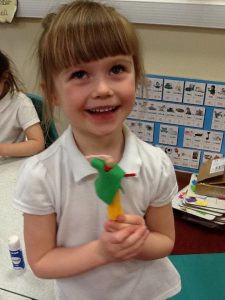 We have had so much fun immersing ourselves into the traditional celebrations. Our classroom looks and smells amazing – it is decorated with fresh pine, eucalyptus and holly branches, from which we have hung pine cones and baked orange slices studded with star anise and cloves. The holly 'kindness' garland made by the children was the perfect finishing touch.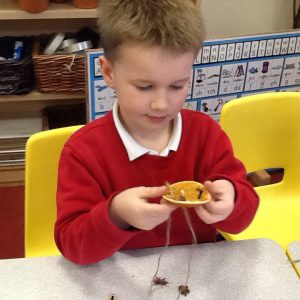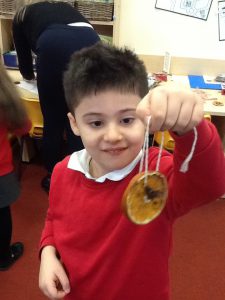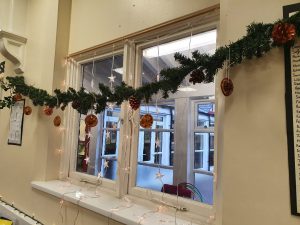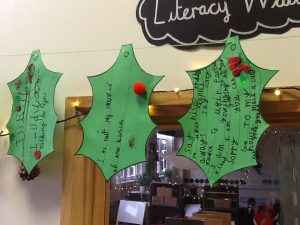 The children have made their own 'gilded' walnuts, tree candles and paper tree decorations. They also each decorated a ginger biscuit, but they didn't last long enough to get hung up!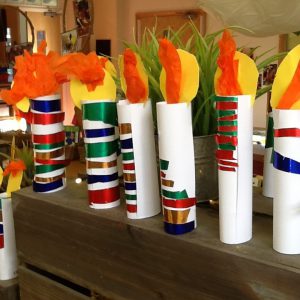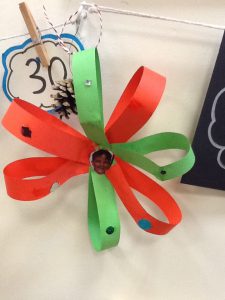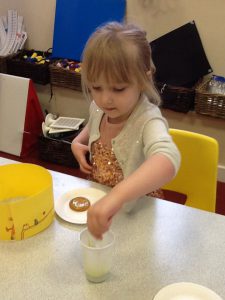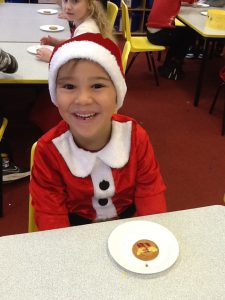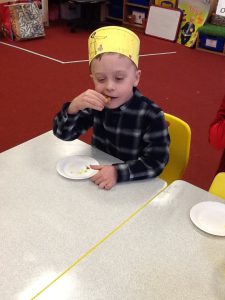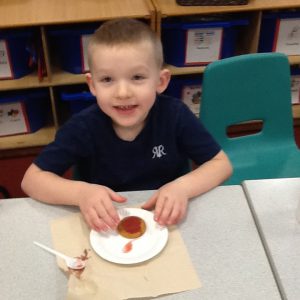 On party day, we played some traditional Victorian parlour games including 'Searching in the Dark', 'The Sculptor' and '­­­Say Cheese'.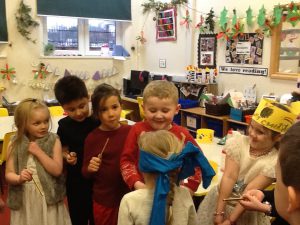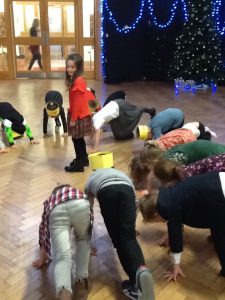 Many thanks to Preston Park for providing the wonderful workshop resources which kick-started our Victorian Christmas.