In order to provide a broad and rich music curriculum for our children we subsidise additional musical tuition through Durham Music Service. They are able to complement our existing curriculum by helping children develop required musical techniques in order to achieve end of Key Stage expectations. Durham Music Service have been a fundamental part of our music curriculum for the last 10 years and we work closely with them to ensure we are providing a consistent and valuable musical education for our children.
They work closely with our Key Stage 2 team and provide instrument tuition, vocal skills and composition expertise at no additional cost to our parents/carers.
For the academic year 2019-2020 Durham Music Service will work with the following year groups at various periods during the year:
Year 3 – singing and recorder
Year 4 – singing, recorder tuition, composition and performing
Year 5 – brass tuition incorporating composition, improvisation and performing
Year 6 – singing incorporating composition and performing
Year 6 Brass Club – brass tuition incorporating composition, improvisation and perform At the end of each academic year, our Key Stage 2 children come together for a final performance, led by Durham Music Service, where they are able to showcase the skills they have acquired over the year to younger pupils of Reid Street and the parents/carers of those children in year 5.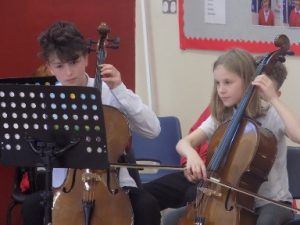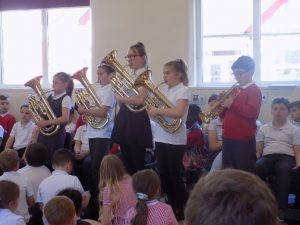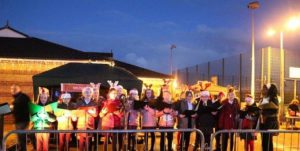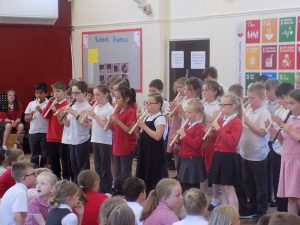 Our Choirs have been an integral part of Reid Street for many years and they have represented our school at several prestigious events in recent years. Key Stage 2 Choir is led by Mrs Perry after school in the Autumn Term. Our Competition Choir and Eurovision Choir commence at various times in the year and these provide excellent opportunities for children to develop resilience, self-confidence and a greater understanding of vocal techniques as well as offering our pupils the chance to perform in a variety of unique settings.